Class Rates
If you love us after your first class and decide to purchase a monthly pass, $14 will be deducted from your initial $85 monthly fee.

$14

Walk-in



$75

Private Session
Yoga or Meridian


Please note: Nia® and MELT® classes are not included in Monthly Unlimited or C-FIT
---
C-FIT Rates
C-FIT is a Wellness Program for Chesterfield County full-time employees and county officials — sessions are ongoing.

$7

Walk-in
Any class time



$20

One Class Weekly
Choose
Wed 4:30pm
Fri 4:30pm
Sat 9:30am
or Sat 11am



$40

Unlimited Monthly
Any class
Any time in a
4-week session


Please note: Nia® and MELT® classes are not included in C-FIT
Disclaimer: Deborah Dove Segebart is not a licensed medical professional and does not diagnose nor treat medically. No service or product offered by Studio D YOGA, Deborah Dove Segebart or their duly authorized representatives is intended, in any way - explicit, implicit, by implication, or in reference, to be a substitute or replacement for competent, traditional, licensed, professional medical care.
---
Private Yoga Session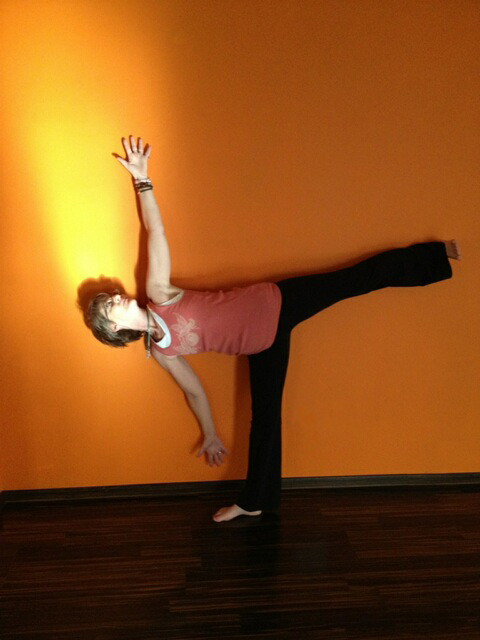 Schedule a personal, private session with Debbie. Adding a personal session to your yoga practice is most beneficial. Alignment adjustments with customized instruction ensures additional safety and understanding of each individuals own body type. These sessions can bring better understanding of modifications to the poses if you have an injury and/or illness. Through physical assessment these personal one-on-one sessions can help deepen the range of motion, balance, strength, and flexibility.
Additionally, if you are unsure or uncomfortable joining a class, Debbie can work with you privately. Email info@studiodyoga.com to schedule a consult or to book a private session. $75/hour
---
Private Meridian Session
Meridian Yoga works to systematically activate and balance energy in the fourteen major meridians (or energy pathways) fostering physical health and ease of motion, mental peace and joy, and a feeling of connection with the creative infinite. Meridian yoga includes poses and partner assists to open and balance each of the 14 meridians, improving the health and functioning of the associated organs. Email info@studiodyoga.com to schedule a private Meridian session. $75/hour
---
Yoga Workshops at Your Office
Are you stressed and overworked? Does your body suffer from sitting all day or walking on unforgiving flooring? Do you have trouble unwinding and getting to sleep at night? Studio D YOGA can help you reconnect with your body and relax your mind.
Break the cycle of feeling stressed out while hunched over your computer. Office Yoga classes are designed to not only give you a much-deserved break, but also to help you slow down, breathe, and stretch your tight muscles – right from your desk. Take as little as 5-minutes for yourself and watch your mood, productivity, and creativity instantly improve.
90-minute workshops at your office with suggestions for the busy corporate employee on how to relieve stress and prevent the health problems associated with sitting at a desk and working on a computer. We'll discuss how to prevent hand-arm injuries and eyestrain, and what to do about backackes and fatigue. The workshop covers techiniques and exercies that are accessible to most people regardless of their physical fitness and can be performed during the work day.
Debbie will travel to your place of business. To inquire about a date and time, email info@studiodyoga.com
---